Home
POLITICS
The Tunisian revolution: The Mohamed Bouazizi family in an interview from Canada about the 10 years assessment
The Tunisian revolution: The Mohamed Bouazizi family in an interview from Canada about the 10 years assessment
Ten years passed since Mohamed Bouazizi the young man set fire to his body and this was a reason for playing the change of the political system in Tunisia.
This caused a revolution that sparked off on December 17, 2010. in the city of Sidi Bouzid, which is located in the center of the country.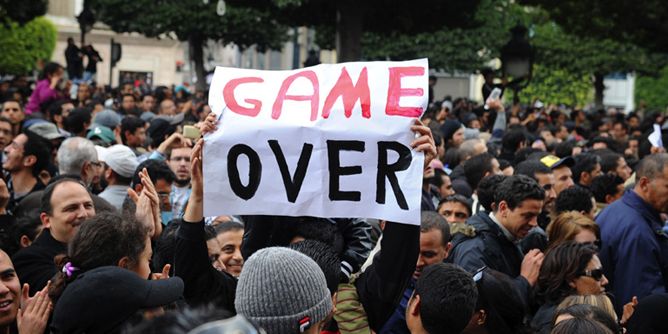 All kinds of celebrations were absent from the streets of downtown Tunis. Although we are living in an exceptional situation that concerns the Coronavirus pandemic, nothing looks that it is a special memory.
Nevertheless, the police were on standby for any suspicious operations or movements. The movement of people was clearly noticed, that they were waiting for a festive atmosphere at the time.
On the other hand, the birthplace city of Mohamed Bouazizi kept celebrating the tenth anniversary of the Tunisian revolution. However, some quarters witnessed continuing protests and demanding their rights.
Laila Bouazizi, the sister who obtained a visa to enter Canada at the end of 2011. After having settled in Montreal with the aim of studying. said that she considers herself very fortunate, as finishing her degree in manufacturing technology, as hired directly.
Mohamed Bouazizi's family:
In a special interview on "Radio Canada" with Bouazizi's family. Mannoubia the mother added that she was really proud of her son. She believed it would change something to the situation in Tunisia.
Unfortunately, unemployment is still very high, the economy is very weak, and there is no future for young people in Tunisia, and this hurts.
At least today, in Tunisia, you can vote and choose the president you want. Leila said.
Journalist Sylvain commented that the Bouazizi family members are very happy with their new life in Canada. Although the rest of the brother and sister could not obtain the visa.
In his question to Mannoubia whether or not she will celebrate this occasion. Her daughter Laila refused to translate the question with the last answer. Instead of her mother said:
"It's a very unfortunate moment, and we try not to think about it too much here. Above all, my mother is very sensitive, and we don't want to talk much about the memory of Mohamed's death, it will hurt him a lot. "
The Ministry of Transport and Logistics announced that it had been decided to appoint her …